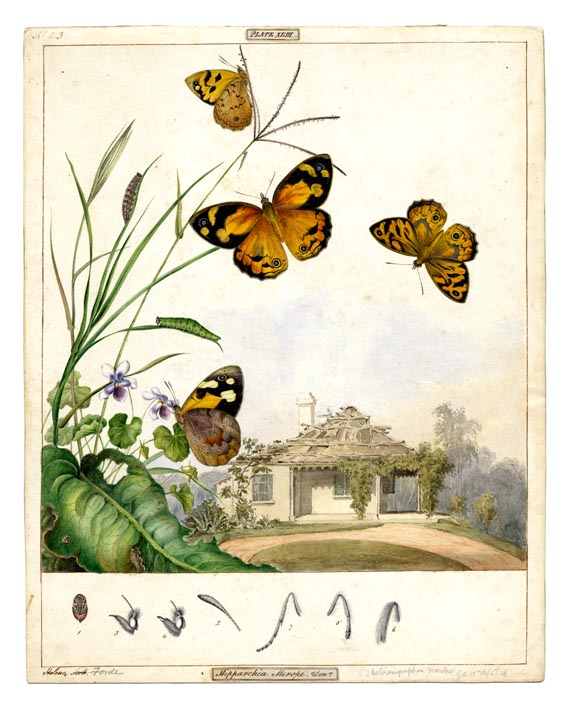 Harriet and Helena Scott were two of the best natural history painters in colonial New South Wales (NSW), Australia. In the 1850's they began transforming nature into art by creating intricate depictions of Australian butterflies and moths. Today, their artwork, notebooks, and manuscripts are held in the archives of the Australian Museum, and they reveal the story of two women who earned the respect of the scientific community through their prodigious talents as artists and naturalists.
An Inspiring Island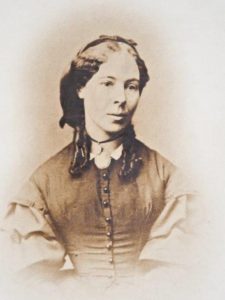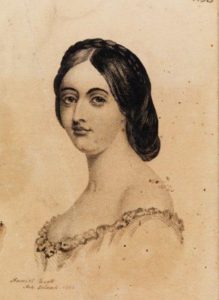 Born in Sydney in the early 1830's, the Scott sisters moved with their family in 1846 to isolated Ash Island in the Hunter River estuary. Their father, Alexander Walker Scott, was an entrepreneur, politician, and entomologist who had set himself the scientific goal of describing the butterflies and moths of Australia. With his encouragement and the inspiration of the island's pristine natural environment, the young sisters began to collect, study, and paint the local butterflies and moths in all the stages of their life cycle. This involved rearing captured specimens and providing the correct food plants, which they also recorded in their sketches and watercolor paintings.
For almost twenty years the Scott sisters lived and worked on Ash Island, and by 1864 had completed a set of spectacular full-page plates of moths and butterflies for the first volume of their father's work Australian Lepidoptera and Their Transformations.1 The accuracy and detail of the illustrations was praised by scientists, and in 1868, as further recognition of their work, the sisters were elected honorary members of the Entomological Society of NSW – at the time a rare distinction for women.2
Turning Professional
The Lepidoptera volume provided an impressive showcase for the sisters' artistic talents. Their father, a long-time trustee of the Australian Museum, also had a wide circle of scientist friends in need of illustrators. The sisters produced artwork for many of these scientists, including curator Gerard Krefft for his Snakes of Australia (1869)3 and Mammals of Australia (1871)4. For many years, the Scott sisters were the most prominent natural history artists in Sydney.
However, those same years also brought hard times for the pair, including the death of their mother, followed by the bankruptcy of their father, and the death of Edward Forde (whom Helena Scott had married in 1864). Under growing financial strain, the Scott family was forced to leave their inspirational island haven, and earn a living from their scientific art. Harriet Scott went on to marry Dr. Cosby William Morgan in 1882, which provided her some financial stability, but the widowed Helena Scott sometimes struggled to make ends meet.
A Family's Legacy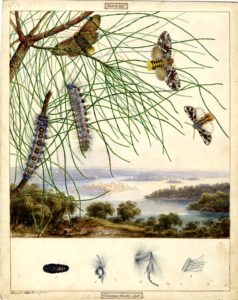 In 1888, Helena Scott persuaded the Australian Museum to publish the remainder of the Lepidoptera material. The Museum purchased the family papers – including over 600 drawings and paintings – in 1885, and under Helena Scott's close guidance the second volume of Australian Lepidoptera was finally published in five parts between 1890 and 1898.5,6
The sisters continued to draw and paint commercially for the rest of their lives. Harriet Scott produced botanical illustrations for the 1879, 1884, and 1886 editions of the Railway Guide to New South Wales, and both sisters executed designs for Australia's first Christmas cards in 1879. Harriet Scott died at Granville NSW in 1907 and Helena Scott died in Sydney in 1910.
Authored by: Sue Myatt
Additional Resources
For more on this story and beautiful images, the Australian Museum website.
Australia Museum's Vanessa Finney talks about the Scott sisters and the relevance of their work today.
For an in depth look at the Scott sisters' lives, from author Vanessa Finney, Transformations: Harriet and Helena Scott, colonial Sydney's finest natural history painters.
References
Scott, Alexander Walker, 1864. Australian lepidoptera and their transformations. Volume 1, drawn from the life by Harriet and Helena Scott. Australian Museum Sydney.
Docker, Rose, 2010. 'From the Archives. Harriet and Helena. The Scott Sisters' Explore Vol 32(3) Spring 2010
Krefft, Gerard 1869. The Snakes of Australia: an illustrated and descriptive catalogue of all the known species. Government Printer Sydney.
Krefft, Gerard 1871. The Mammals of Australia: illustrated by Harriet Scott and Helena Forde for the Council of Education. Government Printer Sydney.
Scott, Alexander Walker, 1890-1898. Australian lepidoptera and their transformations. Volume 2, with illustrations drawn from the life by Harriet Morgan and Helena Forde. Australian Museum Sydney.
Finney, Vanessa, 2018. Transformations – Harriet and Helena Scott. Australian Museum Trust. New South Publishing Sydney.
Image Credits
Featured Image: Butterfly painting by Helena Scott. Australian Museum Archives AMS193/97. Reproduction Rights Australian Museum.

Harriet Scott, about 1863. MLMSS1694. Courtesy of State Library of NSW.

Helena Scott, about 1864. Australian Museum Archives AMS159/58. Reproduction Rights Australian Museum.

Moth painting by Harriet Scott. Australian Museum Archives AMS193/96. Reproduction Rights Australian Museum.