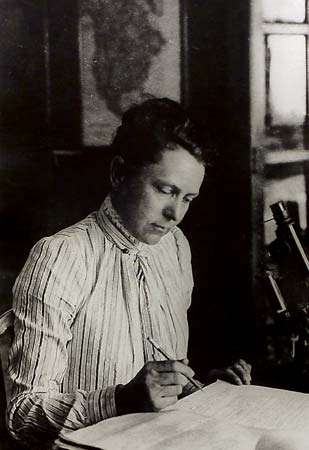 Born Elizabeth Gertrude Knight in New York City on January 9, 1857, she was the first of five daughters of James and Sophie Anne (Compton) Knight. She spent part of her early childhood on her grandfather's sugar plantation in Matanzas, Cuba. Knight graduated from the Normal School (now Hunter College) in 1875 and taught there as a critic teacher (1875-82) and Tutor in Natural Science (1882-85).
She married Nathaniel Lord Britton on August 27, 1885. Their parallel botanical careers lasted until their deaths within months of each other in 1934.
Additional Resources
Read more about her on the New York Botanical Garden Mertz Library website.
Image Credits
Featured Image: Elizabeth Gertrude Knight Britton, c. 1912 © The LuEsther T. Mertz Library/The New York Botanical Garden.