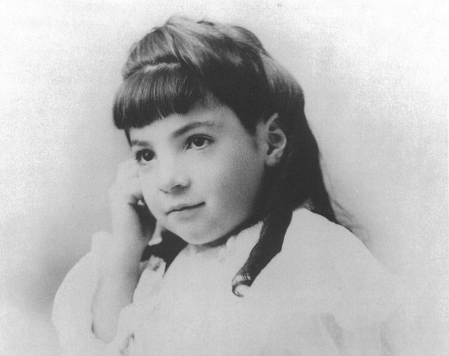 Libbie Hyman was one of the most influential vertebrate and invertebrate zoologists of all time.  She single-handedly wrote and illustrated an unprecedented six-volume, 4,000-page treatise on approximately 1 million invertebrates.
" …Whole academies in more than one country have attempted to do what she has done. The debt of every zoologist to her is immense." said Professor C. F. A. Pantin of Hyman.
Planting the Seeds of Hyman's Future
Hyman, the daughter Eastern European immigrants, was born in 1888 in Des Moines Iowa1. Hyman was raised in Fort Dodge, Iowa, where she attended public schools. From a very young age, Hyman had a strong interest in nature.
In her own words, "I was always chasing butterflies and I knew all the wildflowers. It was really the beauty of those things that attracted me, I would have preferred to be an artist but I don't have talent that way."4
Hyman excelled at school, and despite being the youngest in her class, she graduated as valedictorian of her high school in 19051. Shortly thereafter, not knowing what she wanted to do, Hyman took up work in a nearby rolled oats factory, gluing labels onto the oatmeal packages2.
A Fateful Encounter
One fateful day, shortly after Hyman started at the factory, she bumped into a former high school teacher. Upon learning of Hyman's current position, her teacher helped Hyman receive a scholarship to the University of Chicago2.
Hyman went on to receive her bachelor's degree and PhD in zoology from the University of Chicago, and for 15 years worked as a research assistant in the Zoology Department3. During her time as a teaching assistant, Hyman decided to write a lab manual for the comparative vertebrate anatomy courses she was running.
In her own words, "They needed a good simple laboratory manual and nobody wanted to write one. I needed the money so I wrote it, a real pot-boiler called 'A Laboratory Manual for Comparative Vertebrate Anatomy,' It was very successful and in 1942 the publishers asked me to revise it for a second edition, which I did, The two editions together have sold over 170,000 copies. Now they want me to do another but I hate doing college text books. Furthermore, I don't like vertebrates. It's hard to explain but I just can't get excited about them, never could."4
These highly successful lab manuals were widely used for decades and provided Hyman with financial proceeds that supported her for much of her life.
Hyman as a teenager, circa 1905. Reproduced from: Winston, 1999
A Return to Her True Passion
Hyman had originally lived with an aunt and uncle in Chicago, but after the death of Hyman's father in 1907, her mother moved to Chicago. She lived with her mother and bachelor brothers until her mother passed away in 1929, after which Hyman resigned from her research assistant role and took a 15 month trip to Europe1. Around this time Hyman decided to focus on writing a treatise on her true passion: Invertebrates. Her greatest interest was in some of the world's smallest creatures.
She deeply admired the exquisite colors, delicate shapes and symmetry of the many different microscopic species such as protozoans, sponges, and coelenterates1.
After her trip to Europe, Hyman settled in New York City to use the superb resources of the American Museum of Natural History library. In her words, "In writing this treatise I'm consulting only original research writings and that's one reason why I'd rather be here at the American Museum of Natural History than anywhere else. I could never do this work without our library. Harvard and a few other places have pretty good collections of original research writing, but I think ours is the most complete.4" She viewed the museum's comprehensive library as crucial to her work, and praised the librarians saying, "If they haven't got it, they'll get it for you.2″
Her Invertebrates Treatises
Hyman earned an international reputation for her monumental six-volume work on the classification of invertebrates. She finished the first volume of The Invertebrates in 1935, which went on to be published in 19403.  In 1937, Hyman became a research associate and was given an office at the American Museum of Natural History.
In working on the Invertebrates treatises, Libbe said it annoyed her when people asked how many volumes she would write. "How should I know? You begin at the beginning and aim for the end, but you never know how long you're going to live.4"
Hyman went on to complete six volumes, and despite her claim that she was not a talented artist, she drew hundreds of figures for her highly regarded publications.
Hyman's Typewriter
At least five volumes of Invertebrates were written on an ancient typewriter. The machine was a dull green Oliver typewriter with only three rows of keys, instead of the standard four. Hyman had acquired the machine second-hand in the 1930s and she had grown used to its keyboard, and did not feel like changing to a more modern one2.
Accolades
In addition to her many publications, Hyman went on to accumulate countless accolades over the 81 years of her life, including3:
1951 – She was the first woman to receive the Daniel Giraud Elliot medal (National Academy of Sciences)

1960 – She was only the third American (and second woman) to receive a Gold Medal from the Linnean Society of London

1961 – She was elected to the National Academy of Sciences
Authored by: Eleanor Sterling and Amanda Sigouin
References
Stunkard, H. W. in Biology of the Turbellaria: iv-xiii   (ed N.W. Riser and M.P. Morse)  (McGraw-Hill, 1974).
O'Reilly, J. in Museum Memo Vol. 9   (American Museum of Natural History, New York, New York, 1960).

Libbie Hyman Chronology, Vertical file, Libbie Hyman, AMNH library.

Memo on Libbie Hyman. 1955. Vertical file, Libbie Hyman, AMNH library.

Winston, J. E. Libbie Henrietta Hyman: Life and Contributions. American Museum Novitates. No. 3277. 66 pp. (1999).
Image Credits:
Featured image: Hyman as a young girl in Iowa. Reproduced from: Winston, 1999.
Hyman at University of Chicago, dressed for comparative anatomy lab. Reproduced from: Winston, 1999.
Hyman at desk, American Museum of Natural History, circa 1936. Reproduced from: Lantern Collection, AMNH Research Library, Digital Special Collections.
Hyman's typewriter. American Museum of Natural History Library, MEM 22.