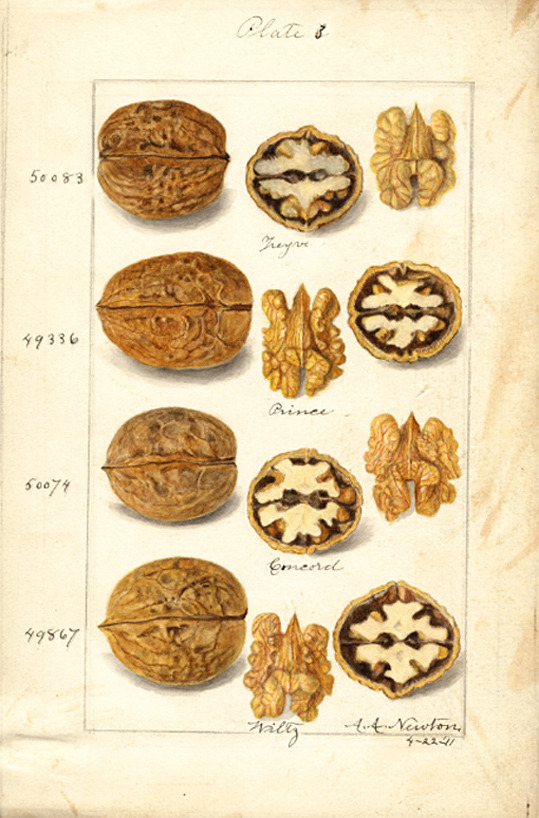 Amanda Almira Newton was a prolific illustrator for the U.S. Department of Agriculture (USDA) who specialized in drawing watercolors of fruit. She contributed more than 1200 watercolor paintings to the USDA and also made more than 300 wax models of fruits. Her precise and detailed drawings were especially important in a time when photography was not yet extensively used as a documentary medium.
Authored by: Amanda Sigouin
Additional Resources
For more of Newton's work, see the USDA collection of her watercolor paintings.
Image Credits
Featured Image: Amanda Almira Newton, Juglans, Walnuts, 1911. USDA Pomological Watercolor Collection. National Agricultural Library, Beltsville.